SEETA HILL COLLEGE
SEHICO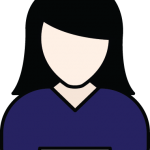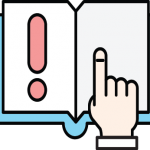 It is owned by a clear focused, God called and qualified team with vast education and training experience.
Welcome, our school holds a respected place as one of Uganda's best performing schools and offering a broad array of life skills like communication, analysis and perilous thinking, and we cultivate logical and creative approaches to problem solving in our students and we achieve these goals by addressing the needs of each student. Our school is proud to offer a vibrant academic and social life and includes a large number of learning, folk, sporty and social. A walk through our compound will show you many different types of activities on any given day.
The rest of their weekend, besides taken up by morning prep and laundry in the afternoons, it, is left to each student's discretion not to use that interval to sleep and idleness, but use it in some proper personal reading which is the primary reason they are at school.
At Seeta Hill College we believe in high level of academic excellence and this is a challenge that each student must face. Our goal is meet these expectations for all our students in a supportive, loving environment. With our ICT based education we endeavor to make sure that every student has access to the very best 21st century education by engaging our students in a hands-on learning in class. We are not only preparing our students for success in secondary school but we are also helping them to accomplishment in that moment, and we are starting them on a thoughtful, independent existence that extends beyond their school experience..
To jiggle of the days stress there are recreational programs in the evenings; like sporting activities to refresh their minds, body encouraging them to maintain a healthy lifestyle.
MISSION STATEMENT
Unlocking the potential and transforming the lives of children and communities through Science, Art and Entrepreneurship Education Excellence.
SCHOOL VISION
To attain education excellence with maximum potential in a safe, nurturing environment that emphasizes respect, responsibility, self-discipline to reach utmost intellectual, emotional, moral, social and physical growth and development.
Information Technology Studies
It's one on one as our Teachers Engage students in all class and out door subjects at SEETA HILL COLLEGE
We believe education is a process and with hard work, persistence and commitment we all learn
" Give your best and God will do it all for you."