UACE BEST STUDENTS 19 points 🎉🧑‍🏫CONGRATULATIONS 🧑‍🎓🎉
!!! Due to the COVID19 Pandemic, Seeta Hill College together with the Government of Uganda requests the general Public to Follow the S.O.Ps guidelines set by the ministry of Healthy and Stay safe.
" a center for academic excellence and Behavior change"
!! Seeta Hill College and management are wishing all parents and students a happy new year 2022 !!!!!!!
Since its inception, the school has outspoken clear progress in academic performance
SEETA HILL COLLEGE
SEHICO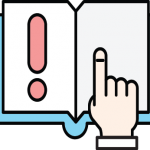 Introduction.

Quality education has never been affordable but Seeta Hill College is offering it now drawing from a pool of professional and competent staff. Our teaching and delivery methodologies are unique. The school is sound and with capable, dedicated and trained teachers with dynamic capabilities transforming the lives of children.
Facts about Seeta Hill College.

It is owned by a clear focused, God called and qualified team with vast education and training experience.
UNEB CENTRE NO. U2167
,
"Your beginning will seem humble, so prosperous will your future be" JOB 8:7 (NIV)
DAY & BORDING, O&A LEVEL MIXED SECONDARY SCHOOL.
Licenced & Registered by ministry of Education & Registered by Ministry of Education & Sports No. PSS/S/359
What do people say about the school?

Seeta Hill College is intellectually exciting, inspiring, stimulating, innovative and practical. It prepares students to succeed in a challenging world of today and tomorrow. The school educates for lifelong learning with uncompromising commitment to academic excellence. ( Rev. Fr. Charles Ssali ). Seeta Hill College Invests in students through masterly and manipulation of intellectual, creative and physical endowments, enabling students to function as productive and successful citizens in a changing society. It creates a student- teacher patternship that result in achieving academic and personal success. (Dr. Henry Musoke).
A - LEVEL SCIENCE SUBJECTS
A- LEVEL ARTS
1. History
2. Geography
3. Economics
4. Entrepreneurship
5. C.R.E
6. I.C.T
7.Fine Art
8. Lit. In English
9. General Paper
10. French
11. Islamic religious education
12. sub-math
13. Luganda

Musitwa Isaac Best Student, Dear SEHICO team conragulations upon this impressive proformance. Mwasitwa a science student set an outstanding performance with: Physics _ A Math - A Technical Drawing B 3,4 For ICT and Gp Totaling 19 points. He has made us proud. We thank the parents the Board of Directors for your support.
O-LEVEL
1. History
2. Geography
3. Commerce
4. Entrepreneurship
5. C.R.E
6. I.C.T
8.Fine Art
9. Lit. In English
10. Technical Drawing
11.Physics
12. English
13. Mathematics
14. French
15. Luganda
16. Chemistry
17. Biology
18. Agriculture
19. Kiswahili
Information Technology Studies
It's one on one as our Teachers Engage students in all class and out door subjects at SEETA HILL COLLEGE
We believe education is a process and with hard work, persistence and commitment we all learn
" Give your best and God will do it all for you."